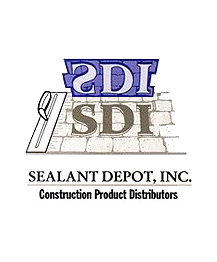 Fir Pit Burners, Parts, and Accessories
Match-Lit Burner Kits are nearly plug-n-play assemblies, including a Stainless Steel Burner, Stainless Steel Burner Pan, Gas lines, Valve, and Key (also includes air-mix and regulator for LP systems).

You will also find other parts and accessory items for Fire Pits in this section.

We are constantly adding items to this category, so please contact us if you cannot find something.

Match-Lit Fire Pit Burner Comple Kits

Decorative Glass and Black Lava Rock

To help guide yourself through the process of ordering components for your outdoor Fire Pit burner, here are some helpful places to start...

1. Consider your fuel source (Natural Gas, Liquid Propane?). Not all components will function universally for both common fuel sources, so be sure to know what you would like to use.

2. Size and shape of your receptacle. Are you building your custom fire pit from CMU block, Pavers, a pre-engineered unit, etc.? What is the size and shape of the opening into which you plan to fit your burner? The complete kits that we offer include a burner pan that is described by with dimension of its base perimeter. You must have an opening just slightly larger than the pan dimensions, but not more than about 1-1.5 inches wider so that the flange will still rest on top of your receptacle.

3. Would you benefit from a complete kit or buying individual components? The answer depends largely on whether one of the Kits are available in a size that works well for your design. A burner pan can be substituted for flat stainless steel stock in many cases, so it may not be economical to just purchase a burner and the connection/valve assembly for your fuel and ignition types.

4. Ignition source is another prime thought for deciding your components. We offer kits and components for Match-Lit systems, as well as push-button ignition, and electronic ignitions which have an available remote control. Prices tend to increase in that order.

What if I don't see what I need in the online store? There are literally hundreds of items in dozens of configurations and shapes available to you through Sealant Depot, Inc. but we are still building our web offering. Please contact us about your design and we can help you build it.